Neo Fascists Attack Hank Williams Jr
Hank Williams Jr has long been honored to have the opening theme song to one of America`s biggest sporting events- Monday Night Football. He was recently kicked off that spot however for making a statement the Neo Fascist ruling class deemed politically incorrect. Instead of bowing down and begging for repentance like a coward, he stood up like a man and shoved it back in their face. A nice commentary from Josh/ 96 Brigade here:
Well, I have to give some kudos to Hank Williams Jr. It appears that he is not written to take crap off of corporate interests at large. Good for you Hank. Let this be an example for people to follow. It doesn't matter whether you are "wrong" or "right", it matters that you stay fully convicted in your beliefs. The puddy spined people of modern times have let it become a common occurrence to change opinion simply because it is easier then dealing with the fall out. I hope that there is someone right now listening to Hank's new song and is realizing that its ok to speak your opinion.
Below is the free video "Keep The Change" that Hank Jr has made in response to this Neo Fascist attack on his freedom of opinion. Maybe Hank would like to release a cd on Label 56 sometime in the future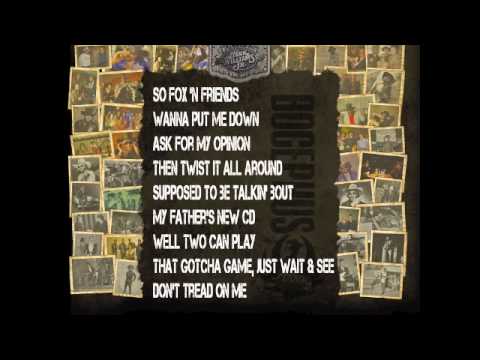 Tags: Hank Williams Jr, Keep The Change, Neo Fascist
Leave a Reply