Greek Mass Media`s Bias On "Race Riots"
A man was killed in Athens last week taking his wife to the hospital to have their baby. He brought his camera to tape the birth of his first child. 3 illegal immigrants stabbed him to death for his camera. Moments after, his wife found him dead a few meters from his home.
Stories like this are all too common in many countries of the world. The host peoples are constantly being attacked, taken advantage of and taxed to death to support those who displace them. They are told they must accept their place as second class citizens. When there finally is a reactionary counter as has happened in Athens, mass media demonizes them as racist, intolerant, nazi, etc.  Note the bias in the article here. As the peoples of the world are beginning to lose all they have their tolerance is wearing thin. We are Independent Minded. No one gives a f*ck about your corporate media anymore.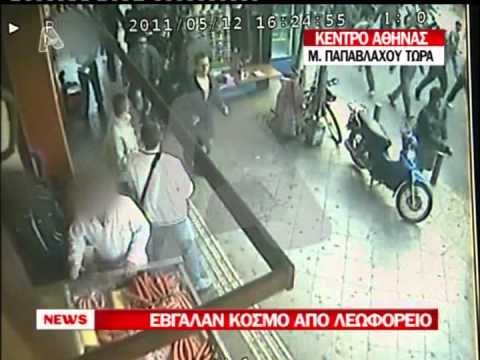 2 comments on "
Greek Mass Media`s Bias On "Race Riots"

"
Leave a Reply